Cruise Control - Smart Car Mods & Retrofits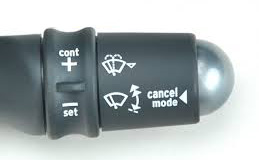 To add cruise control to you smart is a relativity inexpensive upgrade for some smart cars
700cc fortwo 2003-2007 and roadster models
Cruise control and limiter functions are easily added to these smarts provided you already have Soft touch (auto). Prices start from £125 +vat to supply and fit a new wiper stalk and perform the relevant coding to activate the function on you smart.
1000cc fortwo 2007-2014 (451)
We can retrofit cruise control function to the later fortwo cars It is more involved and you will need to ring us for a quote.
CHRISTMAS OPENING TIMES
Due to annual leave we will be closing for the christmas period at 4pm on the 20th December and will reopen on Mon 6th January at 8:30am
We would like to take this opportunity to thank all our customers for their support this year and wish you all a happy christmas and a happy new year.