Smart Roadster 452 Folding Top, Roof Repair, Refurbishing Service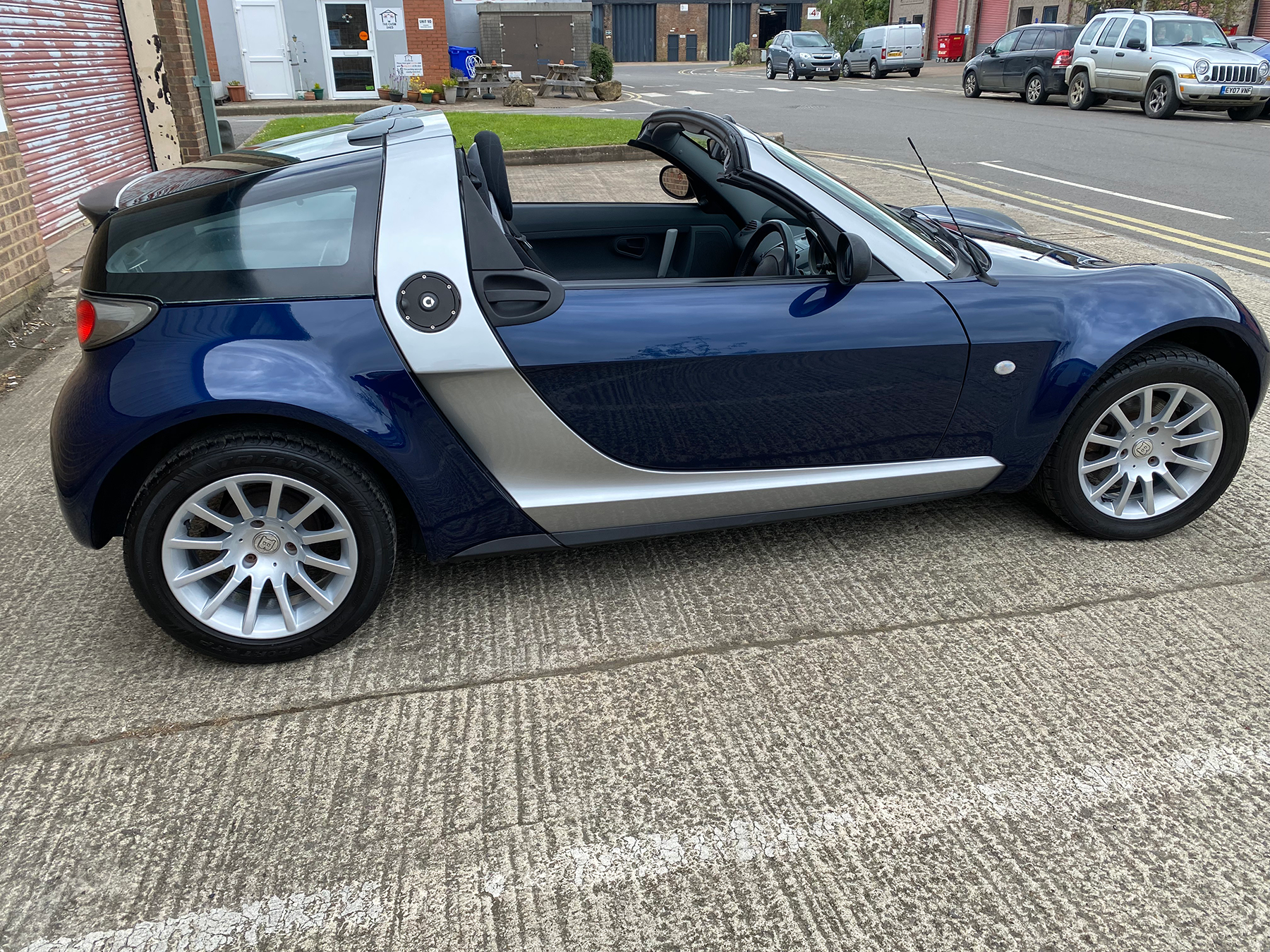 We offer a full service from a simple realignment right through to fully refurbished replacement roofs. If your roof is broken or not working properly we offer a comprehensive Smart Roadster roof repair service.
If your folding top is starting to give you problems it is alway best to get it looked at as soon as possible. Acting quickly when problems begin can save a lot of unnecessary cost as the parts for these roofs are very expensive and the less parts we have to replace can make a massive difference to the cost of repair.
If you are having to shuttle the roof backwards and forwards to get it to close then you may only need your Roadsters roof setting up correctly. We will strip down and service your folding top, fit a new gear to your motor , realign and set up your roof to work perfectly again.
If your roof was working fine but is now making the dreaded clicking noise then you most probably only need to have a replacement drive cable kit installed. The repair kit contains all the parts that are designed to wear however it is always advisable to fit a set replacement slide hoops at the same time as they unlike the other parts for these folding tops are relatively inexpensive. We will any other part that have signs of damage at the same time.
No matter what is wrong with your roof we will advise you on the best or most cost effective way of repairing it. Once you're armed with all the information you can make the decision that is right for you and your Smart.
We keep all the parts in stock for these 452 folding top roofs so no delays waiting for parts. We offer a while you wait service if booked in advance. The service usually takes around 4 hours.
We have repaired hundreds of Smart car roofs please take a look at our feedback


Since writing this webpage Smart in their wisdom have now discontinued some of the parts required to repair these folding tops resulting in us not being able to repair every roof. All the more reason to keep you roof in the best condition yourself and getting it looked at by a professional as soon as problems occur.
Contrary to what other websites may suggest never use a grease to lubricate your roof as in dry conditions when you have the roof open it will absorb dust and grit into the grease creating a grinding paste which will dramatically reduce the life of your folding top over time. You should remove any grease and frequently clean and then apply a silicon lubricant as it leaves no sticky residue to collect debris.
Special Offer
Free clutch adjustment with all services. Servicing prices start from £110 + Vat