Smart fortwo / roadster soft touch activation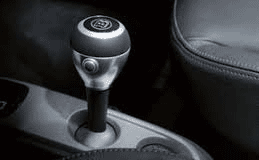 The early Smart cars have a semi auto gearbox (soft tip) and a fully auto option too (soft touch), When Smart started to make the pure, pulse and passion varieties not all were fitted with the soft touch. To add or retrofit the soft touch function all that smart did was to change was the accelerator pedal, the gear stick module(SE drive) and then perform the relevant coding to activate it.
All the wiring is already fitted to these cars and now there are plenty of second hand parts available, it is not expensive to retrofit this to you car. We can supply all the new or used parts needed and perform the coding for you. Some customers have just had a new gear stick knob in conjunction with used units.
CHRISTMAS OPENING TIMES
Due to annual leave we will be closing for the christmas period at 4pm on the 20th December and will reopen on Mon 6th January at 8:30am
We would like to take this opportunity to thank all our customers for their support this year and wish you all a happy christmas and a happy new year.